Your preferred real estate service and hospitality provider.
HMK is a major player in the Real Estate & Hospitality sector in Lagos State.
Haldane McCall Plc (the "Company"/"Haldane McCall") was incorporated in 27th of March, 2012 as a private limited company with focus on real estate business with a very promising outlook.  It has successfully developed and marketed luxury residential apartments in the upper neighborhood of Ikeja GRA, an upper class segment of the Lagos metropolis. It currently holds prime properties in this neighborhood for speculation and development.
In 2020 by a resolution of the Board, the Company was converted from a Limited Liability Company to a Public Limited Company (PLC).
Visit our Property Company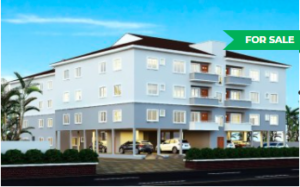 Our Property Company: Suru Homes Limited plans to develop luxury residential properties and low cost housing in choice locations in Nigeria as well as chains of function halls throughout Nigeria. The company has expanded its scope of operations by launching serviced apartments for letting.
HMK's investment activities in real estate are creating value as the occupancy is continuously increasing as a lasting asset in the Company's balance sheet. And even more important, the new housing units create a value for the population helping them to have a better live.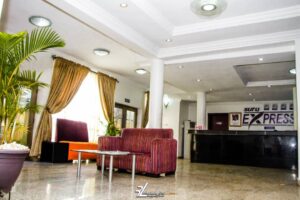 Our hotel brands: Suru Express Hotel & Suru Express Plus Combines the comfort of home with the convenience of a city centre and its resources, it is the perfect accommodation choice for the business traveler passing through the busy Lagos metropolis.
It also sports a swimming pool and top -of -the -range gymnasium and massage parlour, for the health-conscious lodger who wishes to keep his body fit while in residence and a laundry unit to care for guests' laundry needs
.